About Us:
Prelien Pro Technologies, Inc. began when a team of consultants were asked to develop an easier workflow for lien companies to manage the hundreds of prelien notices submitted to their company weekly.  Once they dove into the structure and processes lien companies were utilizing, it became very obvious that the lack of "out-of-the-box" solutions was crippling this industry.  Lien companies were spending 10's of thousands of dollars to create custom, single-user solutions or relying on a dos-based, single desktop solution for software that was cumbersome, antiquated, and rigid.  Shocked by what they found, they sought out the guidance of one of the most dynamic and successful CTO's to wrestle the " dot-com boom" they could find… one laptop, one monitor, and one hot conference room later, a dream team of developers, innovators, and consultants came together to form what would become Prelien Pro Technologies, Inc.
As they researched and learned more about this industry, they also found that construction companies were forced to submit their notice requests on an equally outdated interface.  The team was shocked to hear that most construction companies weren't too bothered by the legacy look and feel as most software they used at the time was just as clumsy.  Realizing that the construction industry was ripe for a solution to weave together all of these processes and workflows, the team devised a strategy – to learn the lien management industry from the inside out.  They achieved this by creating their own lien company, collaborating with the construction industry, and building a solution that solves all of the obvious (and not so obvious) issues this process had on the overall performance and cost of a project.
This strategy led to an immeasurable amount of input from the construction industry – not just from the builders, but also the suppliers, the funders, the developers, and the insurers.  The team built relationships with every level of construction to prepare and plan for a development strategy that would lead them on a two-year journey of discovery, development, and some trial and error to create a single application – bringing together the multitude of excel spreadsheets, three-ring binders, filing cabinets, fax machines, and single-task applications that "solved" their day-to-day issues.
Today, Prelien Pro Technologies, Inc. has fully deployed its construction lien software (cls) application to the captive lien company with a second onboarding in mid to late 4th quarter, 2021.  That application currently supports 466 construction firms, 1500 users, and 10 lien preparation professionals.  They have also created the only fully embedded experience with Procore technologies and have a focus group of our target general contractors currently using the prelien pro application.  Because of the strategic development plan outlined by our CTO, all further development is 75% (or more) completed as the foundational Prelien Pro Technologies, Inc. platform fully supports the additional products and services.
Meet the faces behind the scenes:
Amy's history as a founding member of Prelien Pro has seen the company grow from a handful of valued relationships to a large and growing community of clients, industry partners, association affiliations, and friendships.
Amy brings a cool and dynamic element to the team.  Her ability to forge relationships and create an open dialogue with clients has been a vital asset to our team.  She brings over 20 years experience offering a variety of services and consultation to businesses.
Her expertise and knowledge with construction companies and the industry has made her a pivotal addition to the team.
When Amy isn't working with the team, she spends her time promoting women's equality in construction, donating her time to construction associations, going on photo safaris with her husband of 15 years, taking construction pics, traveling, and spending time with family.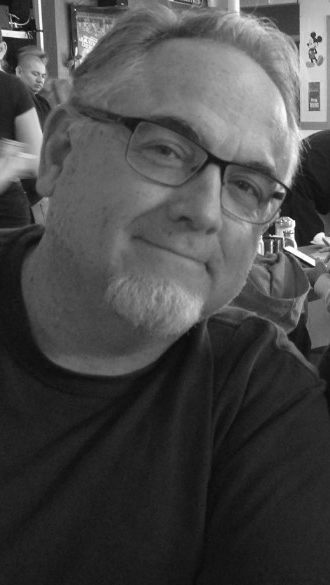 Scott Sullivan
Founding Member | CEO
Scott Sullivan, a highly accomplished, senior level executive, with more than 25 years of experience in the emerging technology space and has been involved with numerous startups and mid-life companies throughout his career.  Scott  is currently a hands-on Investor/Founder in two Construction related Risk Management and Compliance companies:  PrelienPro.com and National Lien Services.
Prior to founding PrelienPro.com and National Lien Services, Scott was Adconion Media Group's Global CTO.  He was responsible for directing the company's global solutions by executing on product strategy, technology, and ongoing business operations.
Scott's extensive experience has seen him serve as CTO of Everbridge Communications,  CTO of Tribune Company's Innovations/Interactive Technologies, Chief Information Officer for Edmunds.com; Senior Vice President of Technology Operations and Search Engineering for Yahoo!/Overture Services; Vice President of Technology Operations for HomeStore.com; and Director of Global Information Services for QAD Incorporated.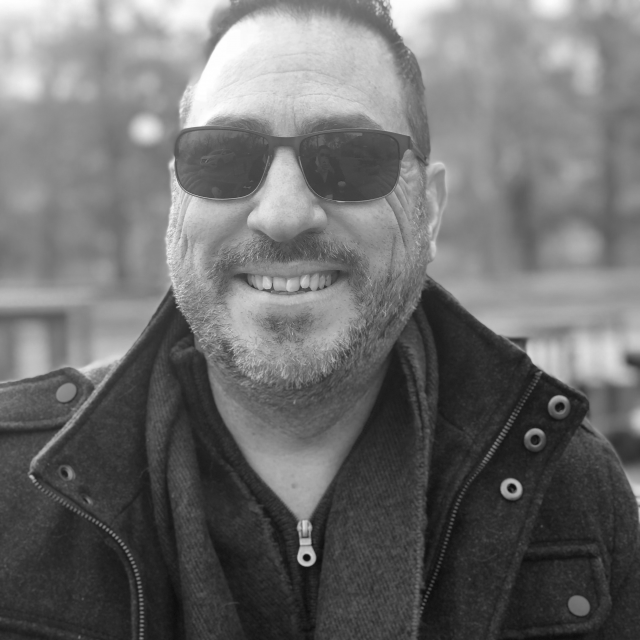 Peter Houk, Jr
Founding Member | CTO
Peter's experience runs the gamut of consulting and development.  He's spent the better part of the last decade dedicating himself to fully understand construction professionals' processes and identifying solutions.  His participation on this latest endeavor has focused his efforts on the construction lien and compliance space.  His involvement with clients has allowed for open and productive dialogue with all levels of stakeholders along the way.
Peter oversees all technology procurement and development for the team; as well as, embed himself with end-user feedback, direction, and training.  His laid back and attentive approach with all aspects of management and development has made him a strong and well-respected contributor in this space.
When not coding or developing software, he is an avid soccer fan (playing semi-pro as a teen), boxer, traveler, husband, and father.  He can often be seen on the sidelines of a soccer pitch coaching youth sports.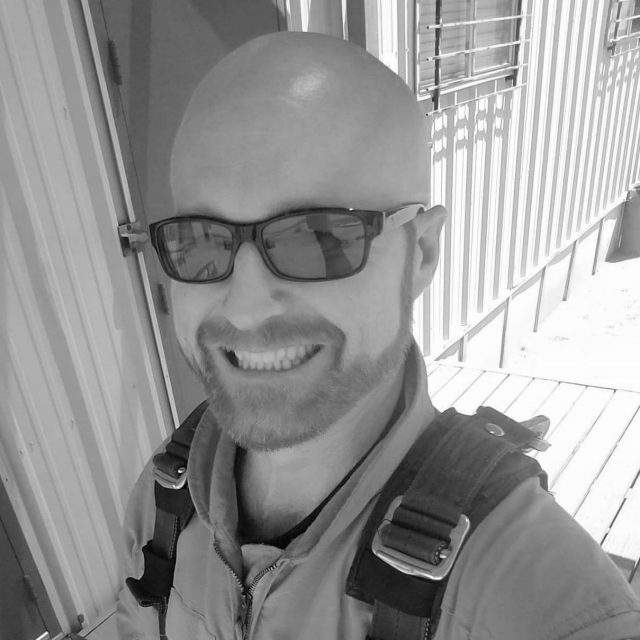 Alan Asher
VP - Development
Alan grew up wanting to be an astronaut. He still has the autographed 8×10 photos of the Discovery crew; as he grew up, he put away childish things and focused on a career that would satisfy his desires for creativity by achieving his dreams of being a computer animator for Pixar.  He quickly realized that he is a terrible animator – can't even draw a good stick figure – but, he was good at computers.
Alan is the VP of Software Development and an individual contributor to the code base. "Software development is more than just getting a computer to do what you want it to do, it's about getting people to use that software in a way that makes sense to them," which compliments his drive to learn the industry and the challenges construction professionals face on a daily basis.
He has helped successfully launch 3 startups to wild success, as well as been a part of a few failures. Lessons learned were that a few talented people with a proper drive and a modicum of talent can accomplish more than an enterprise level talent with no focus. Luckily for us, we have both in this team.
"If everyone is moving forward together, then success takes care of itself." – Henry Ford